Warranty & Repairs
One of the best ways to practice sustainable habits is to repair the items we already have, which is why we're so happy to provide a repair program.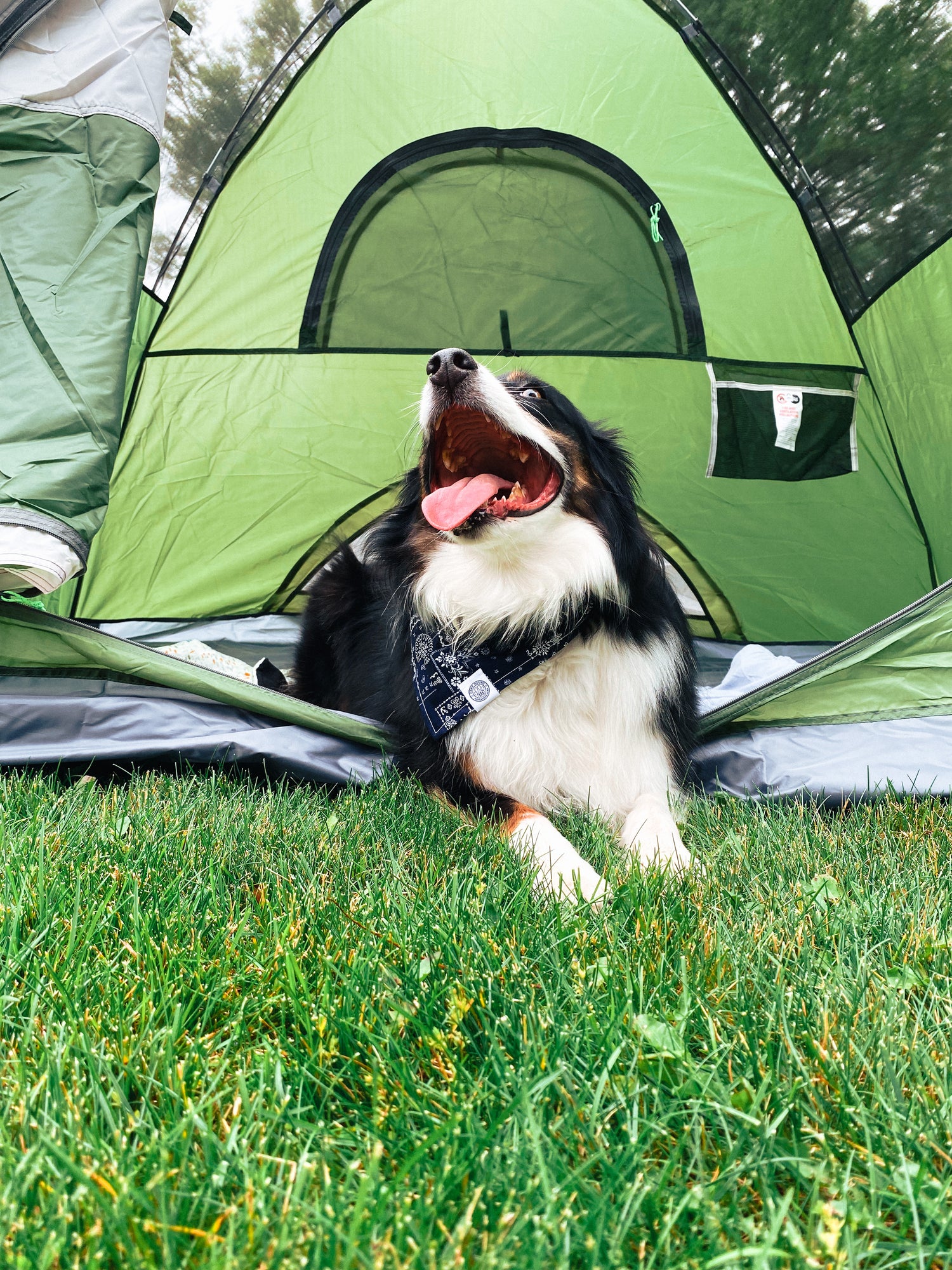 Warranty
Products that break within 60 days of their delivery date are eligible for free repairs and/or replacements
(*exclusions apply, see below)
Repair Services
Standard Repairs

Products that are no longer covered under warranty are eligible for "pay for shipping" repairs.*

Every repair is different, so after you contact us we will ask that you send photos of the item you would like repaired. From there we will send you a game plan on what we believe is the best course of action.

(*exclusions apply, see below)

BYOH (Bring your own hardware)

When the fabric of your collar is on its last legs don't just throw it away! We can take the hardware from your old collar and use it to make you a brand new one.

Pricing:

Collar: $10 + shipping
Leash: $15 + shipping

Please note: we can only offer this service for collars/leashes that are 3/8 inch, 5/8 inch, or 1 inch in width.

Tag Switch

Have bandanas with our old branding & want everything to match? We can swap all of our old tags for new ones, just pay for shipping.
Warranty & Repairs
| | |
| --- | --- |
| Item | Can it be repaired?* |
| Bandanas | Yes |
| Collars | Yes |
| Leashes | Yes |
| Poop Carriers | Carabiner clip only |
| Plush Toys | No |
| Puzzle Toys | No |
| Lick Mats | No |
| Doggy Duvets | Yes |
| Travel Bowls | Carabiner clip only |
| First Aid Kit | Bag only |
| Scrunchies | Yes |
| Tote Bags | Yes |
| Key Fobs | Yes |
*see exclusions below
Products that are not eligible for repair/replacement:
Products that were chewed/ripped beyond repair
Any toys
Functional hardware with normal signs of wear & tear. For example, it is common for the coating on the collar d-rings to wear off with time and frequent use. If you'd still like for us to repair them reach out for details, but please keep in mind that repairing these items almost always results in making them smaller.
Items from other brands
Updated March 2, 2023